CIRALI

Çıralı ve Çevresi Hakkında Bilgiler
Çıralı is an agricultural village in southwest Turkey, in the Kemer district of Antalya Province. It is walking distance from the ancient ruins of Olympos and Chimaera permanent gas vents, located in the ancient Lycia region of Anatolia.
Çıralı is a very small rural village located just over an hour's drive southwest from Antalya. It has a 3.5 km secluded beach. The ancient ruins of Olympos are located at the far end of its coast. A long hike up the mountains is required to reach the flames of the Chimaera.
Olympos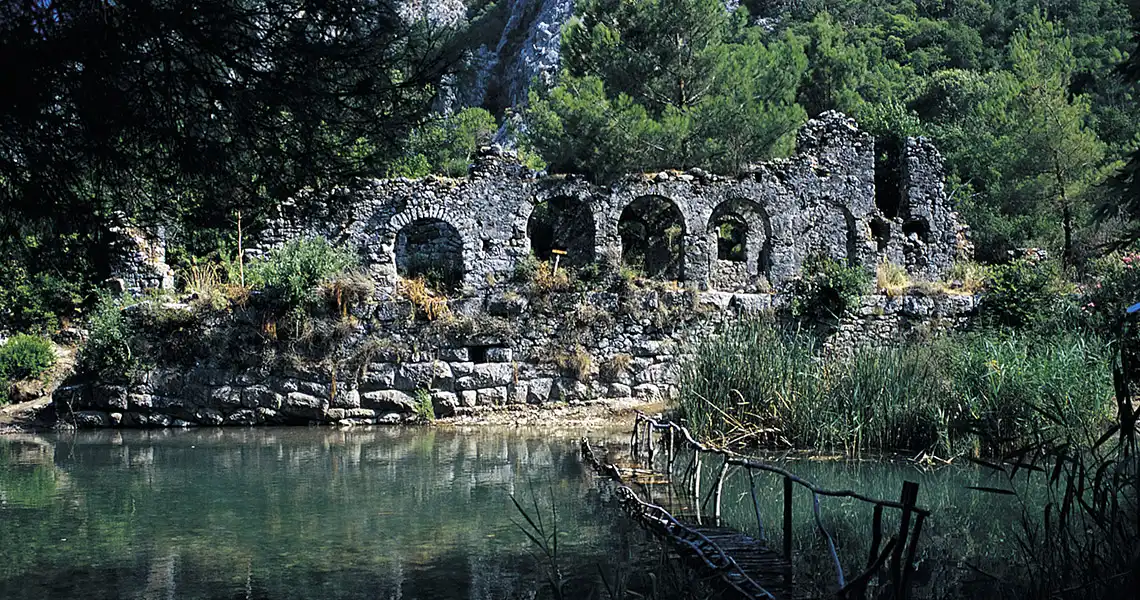 Olympos was an ancient city in Lycia. It was situated in a river valley near the coast. Its ruins are located south of the modern town Çıralı in the Kumluca district of Antalya Province, Turkey. Together with the sites of the ancient cities Phaselis and Idyros it is part of the Olympos Beydaglari National Park. The perpetual gas fires at Yanartaş are found a few kilometers to the northwest of the site.

Cirali Kemer, ANTALYA, TURKEY / 0541 825 71 51 / info@ciraliherahotel.com
All rights reserved for Cirali Hera Hotel. © 2014 - 2017 / Designed Ajansweb